Follow Vampirina and her two best friends, Poppy and Bridget, as they take the stage and start their very own band: the Ghoul Girls! Cheer them on as they travel to Transylvania for their first-ever talent competition and go on many more awesome adventures! Amped with six music-filled episodes, plus seven bonus animated shorts, Vampirina: Ghoul Girls Rock! soars to fang-tastic new heights as Vee and her friends learn how to find their inner ghoul and rock out!
Episodes:
Vampire Weekend / The Bird Who Knew Too Much
The Ghoul Girls / Game Night
Oldie But a Ghouldie / Beast in Show
Vampirina Ballerina / Treasure Haunters
Home Scream Home
Countess Vee / Frights, Camera, Action!
Bonus Vampirina Ghoul Girls Rock! Music Video Shorts:
Living the Scream
Inner Ghoul
Transylvania Girls
Ghoul Glam
Boogieman Boogie
Everybody Scream, Everybody Howl
The Mummy Rap
My girls love Vamprina and were thrilled to receive a dvd copy of Vampirina Ghoul Girls Rock to watch whenever they want. They are huge fans of the show, and whenever it is on their little eyes are glued to the tv.
I highly recommend you pick up a copy of Vampirina Ghoul Girls Rock for any little Vampirina fan on November 6th. It's a fun and entertaining dvd, filled with lots of great songs to get everyone dancing.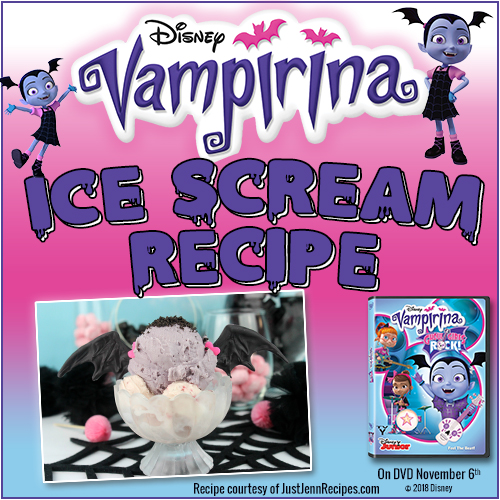 Elizabeth Lampman is a coffee-fuelled Mom of 2 girls and lives in Hamilton, Ontario. She enjoys travelling, developing easy recipes, crafting, taking on diy projects, travelling and saving money!